5 days in Ibiza
When the word "Ibiza" pops into your mind, the first things you're probably thinking about are parties, house music and having fun till the sun comes up. My recent trip to Ibiza tought me that besides the title of "party capital of the world", this place actually has a lot more to offer. You can find really amazing places to explore.
So if you're planning a trip to Ibiza or if you're already there, here are some spots that you won't find in guidebooks.
"IBIZA SECRET SPOTS" –that you really need to cross off your list.
TORRE DES SAVINAR 
"La Torre des Savinar" is an abandoned tower located on the west of the island. It was built in 1973 and it was used for observation and defense against pirates. The reason it's made this list is not because of the history or architecture, but its sensational view over the islands of Es Vedra and Es Vedranell.
How to get to Torre des Savinar?
Like anything that's really worth it, you have to put in a little effort so you can enjoy the breathtaking view.
You can get there by car up to a certain point, but to actually reach the tower, you must climb a narrow country road for about 30-40 minutes. Once you reach your destination, take a little break then climb up onto the roof of the tower.
It is best if you go there in the evening. The heat will lessen a bit and it will be easier for you to reach your destination. Don't forget to take a blanket and a bottle of Prosecco so you can enjoy a gorgeous sunset!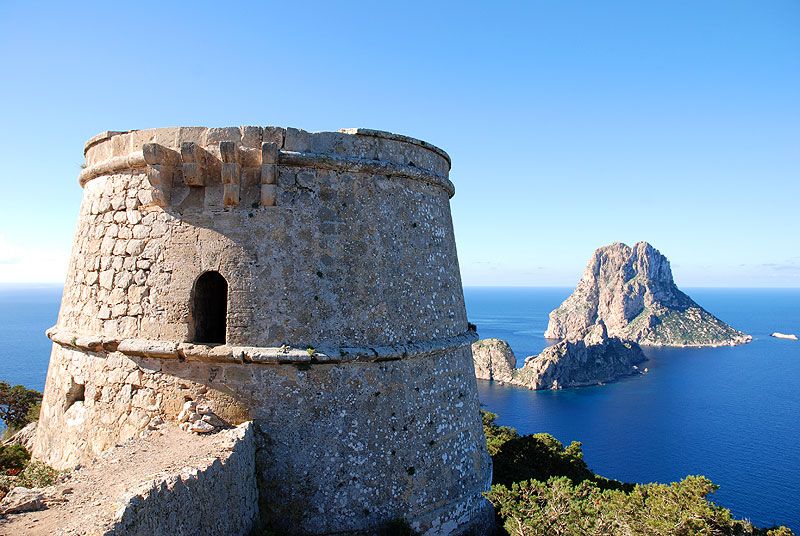 ATLANTIS
If you're in Torre des Savinar and still have energy, bravo! I suggest you go to Atlantis next. I admit, I didn't make it, but I'm planning to return soon, just to cross this off my list.
Atlantis is a quarry from which they extracted material, back when they built the walls of the old city, which is known as Dalt Vila. Now the remaining rocky formations are perfectly sculptured and resemble natural pools.
Atlantis is one of the places kept secret by locals. It's not found in travel guides and there's not too much information about it on the internet. If you ask a local to take you there, he will most likely recommend another place for you to go. It's likely they don't want the place to be crowded with tourists, and that's for the best, trust me.
So, how do you get to Atlantis?
One thing is certain! To reach Atlantis you must be in good physical condition! From the Bel Es platform, to Es Vedra and Es Vedranell (in the direction of Torre des Savinar) instead of taking the right turn, you must go straight, on a small country road. Keep in mind that the road is very steep and it takes about an hour to get to the destination. From what I understood, the way back is three times as hard because you have to climb a lot, and a large portion of the road is sandy.
Along with your beach attire and towel, I would advise you to take proper shoes and many bottles of water so you can stay hydrated. It's thirst quenching work!
ES PORTIXOL
Es Portitxol is one of the hidden beaches of Ibiza. Like the tower Savinar or Atlantis, this place is not accessible by car; you can only walk to get there.
The road winds along the north coast and it takes about 45 minutes to get there, but the view is wonderful and the beach is the icing on the cake!
It looks like a small bay, and the water of the Mediterranean is beautifully turquoise. Paradise! Es Portitxol is a place popular amongst fishermen, only known among locals.
Unlike most beaches in Ibiza, the atmosphere in Es Portitxol is very quiet and relaxed. Fishermen and their boats are dotted around the crescent-shaped bay and throughout the day, you can observe typical local life.
There are no shops in the area, so I recommend that you take all the things you need for enjoying a perfect day at the beach.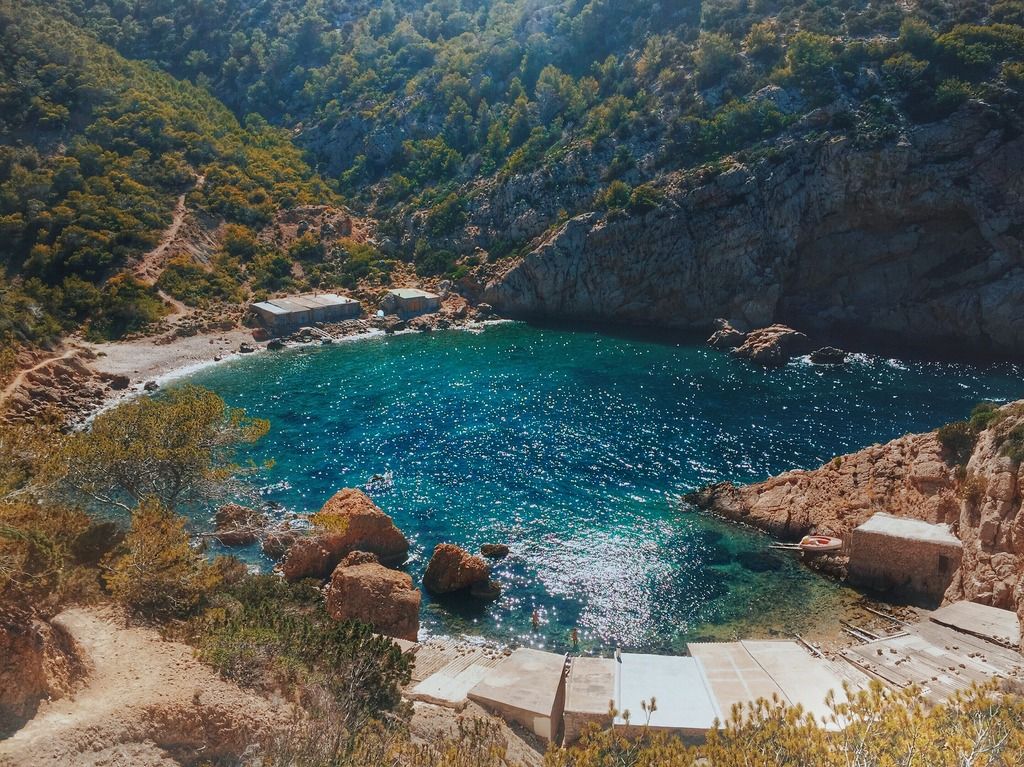 DALT  VILLA
Ok, ok… This place is not that secret given that it's located in the very heart of the capital's old city.
Put aside half a day if you want to climb the walls of the old city. Take your time to enjoy the view that unfolds in front of you: the harbor, the sea, the narrow streets filled with flowers and the white small houses on the other side of the harbor wall. If you get tired, you can rest on a bean bag at Escalinata; a cheerful bar, well known in Dalt Vila.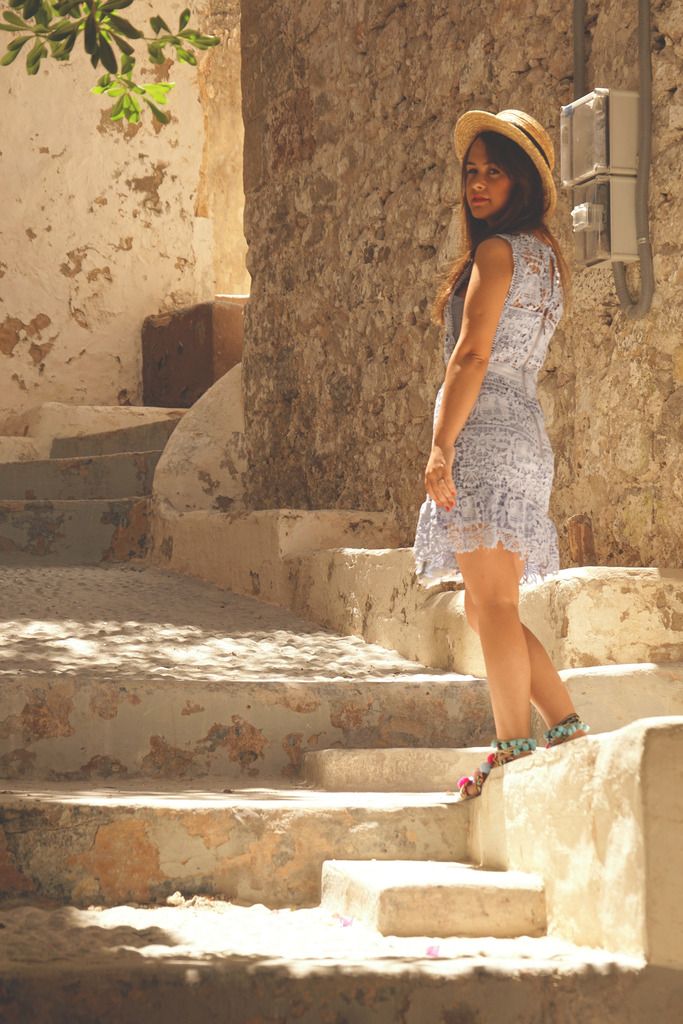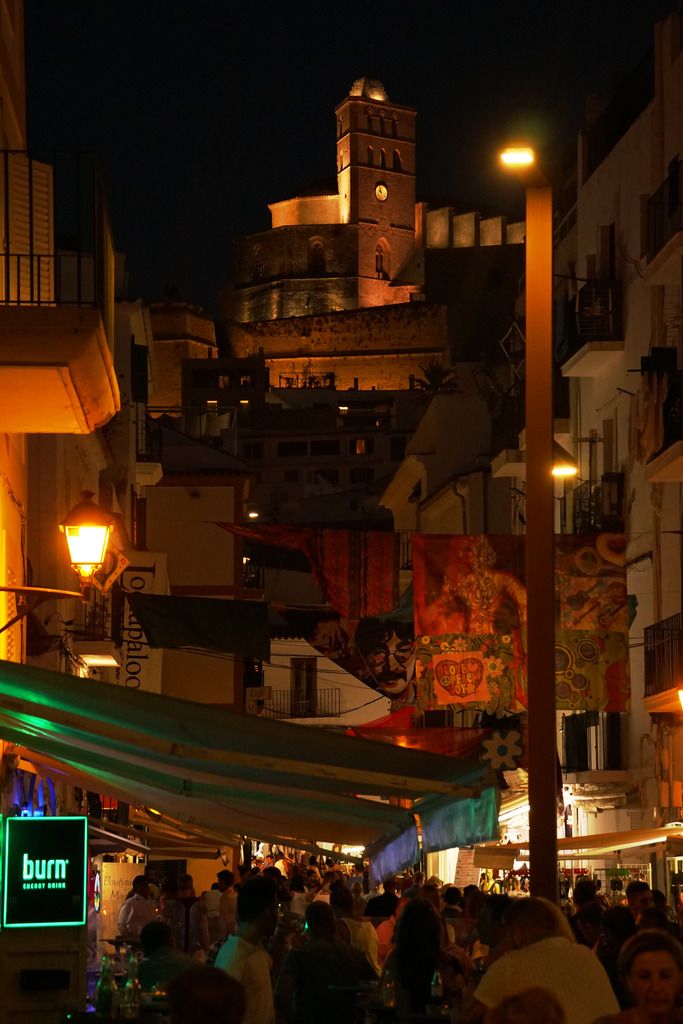 CLUBBING
Being in Ibiza and not experiencing the nightlife would be a crying shame. Whether it's Amnesia or Pacha, some of the most famous clubs in Ibiza, or a day party at DC10 or Ushuaia, the options are unlimited and the fun is guaranteed!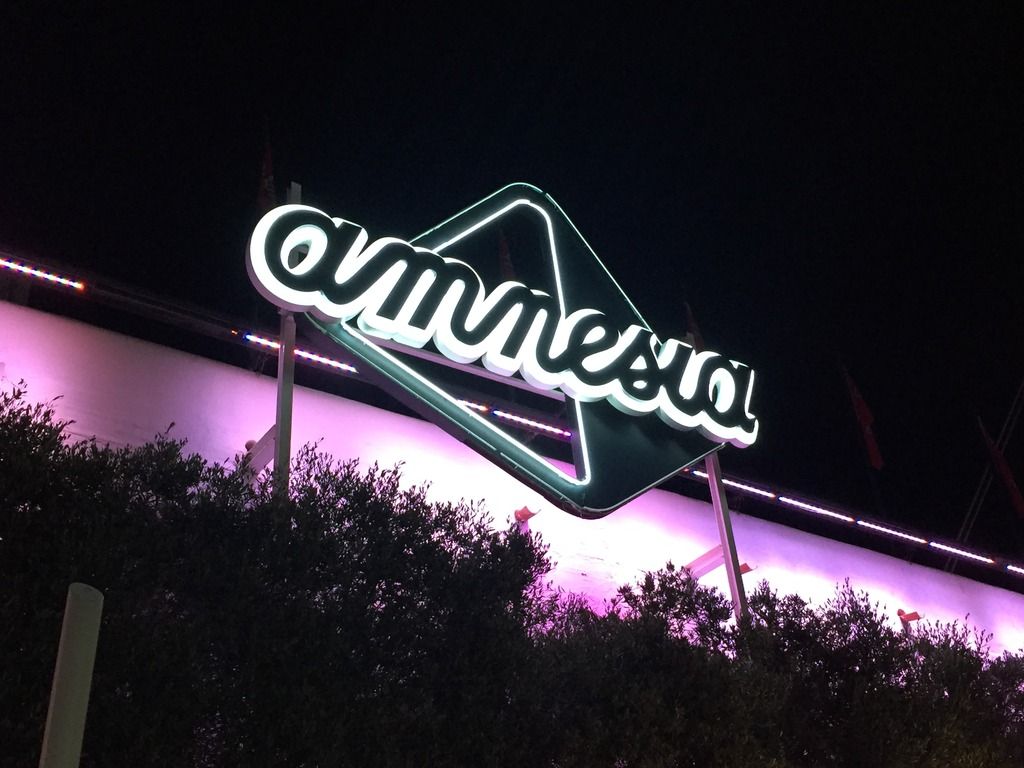 Before I got to Ibiza, I, too, thought it's all about the fun and clubs. But after talking to locals and travelling outside the main hotspots I was introduced to beautiful locations and unforgettable experiences.
Yes, they may be difficult to get to and yes, you'll need to put in a little more effort to get there than relaxing at the local bar but, as I mentioned, it is seriously worth it. Get out of your comfort zone; that's where life begins!
I do hope you enjoyed this guide and we really want to know how you got on when trying to find these spots. Leave a comment and let us know what you thought of them! And, of course, if you need any more specifics or questions answered, drop a comment below and we'll sort you out.☺