Hair Accessories – 4 reasons why you should go with this trend
Guilty as charged! I must admit I have a thing for hair accessories. Despite the fact that it's a hot trend this season, many of you tend to avoid it, I have no idea why. My feminine and pro girly stuff side had to take a stand, quite a cliche, right? LOL. So today it's all about headbands, hairclips, hairties…you get the idea. So here are 4 reasons why you should start using hair accessories:
 1. It's too hot outside!
Summer days tend to be sooo damn hot around here! But I'm sure all of you experienced it at some point. Keeping your hair loose on the heat can only make it worse. And let's not talk about the way our straightened hair gets all messy because of the extra degrees.
2. An alternative for the classic accessories.
Didn't you get bored already of the minimalistic necklaces or the statement earrings? A skilk scarf worn in the "pin up" style or a glamorous turban will definitely get you noticed.
Maison Michel Printed Cotton headband
3. They tell the story of your outfit.
No matter if you're going to a wedding, a business meeting or a music festival, a hair accessory will complete your outfit!
For example, at a wedding you can choose a hair slide or a hair band with crystals. If you go on a business meeting you can wear a metallic hair tie. When it comes to a music festival…gooo wiiiiild! No matter if you choose feathers, golden tiaras like the ones from Dolce&Gabanna or boho inspired headbands, the possibilites are infinite.
Jennifer Behr Elissa Swarovsky crystal hair slide
Cornelia Webb Embellished hair pin
4. Braids? No thank you!
Instead of getting braids, just like everybody else, you can try something new, something different. Who knows, maybe you're the new trend setter! 😀
If i convinced you to give it a go, here is a list of my favorite items: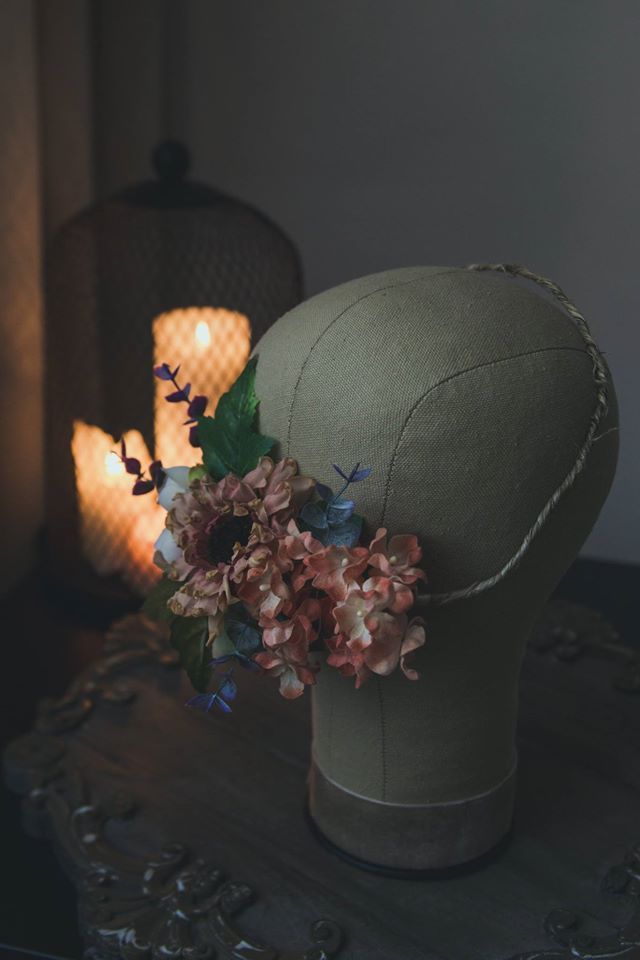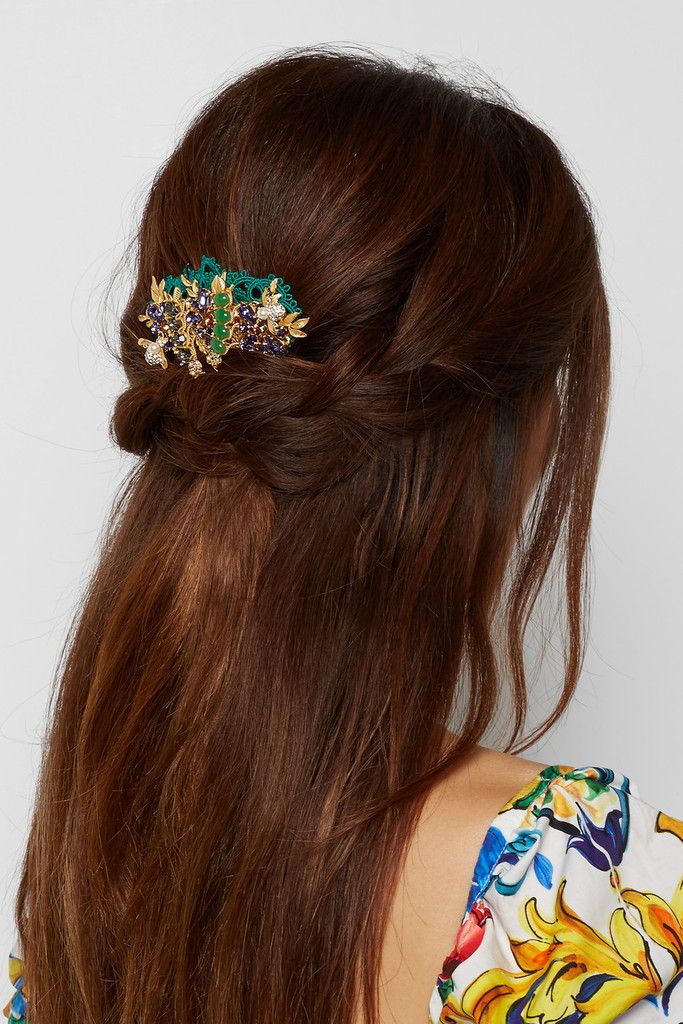 Dolce & Gabbana Swarovski Crystal and Pearls hair slide
Sursa foto: Fashionisers, Net-a-Porter, Margaux – delicate craft, Katerini Mou