How to get Fendi inspired glitter lips
Ever since I saw the Fendi SS17 show I wanted to have those glitter lips. Step 1 was the research, obviously, and I found out more about the make-up inspiration and how can I do it on my own. The main idea is that Karl wanted that "candy feeling", as if the models have just "bitten into a donut full of glitter." The broken eye liner adds edge to the look.
The challenge was to actually find THAT type of glitter. I went to Sephora and MAC but the only thing I could find was the small type of glitter, which was exactly what I didn't need. Fortunately there are the small beauty shops where you can find basically everything even if there are not big brands involved. The colour is not really the same but I think it worked quite well.
How to get glitter lips
So, in care you want to try this, it's quite easy. All you need is lipgloss and glitter. First of all, make sure your lips are well hydrated, because you want to highlight that natural texture. Then you apply the lipgloss, and then the glitter. You can use a lip brush for the glitter or if you feel it's easier for you, use your fingers.
The result?
As expected, it's not exactly the most comfortable feeling in the world, you might even swallow some glitter in the process, but I think it looks good. It's definitely a good idea for photoshoots or caltwalks, but not for a night out or a date. Especially not for a date lol.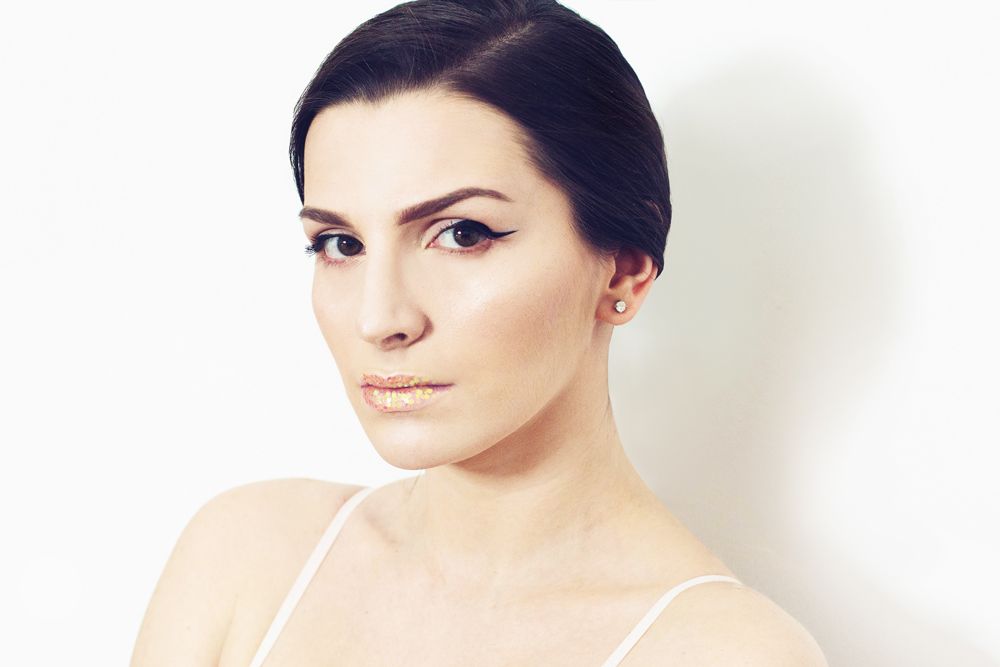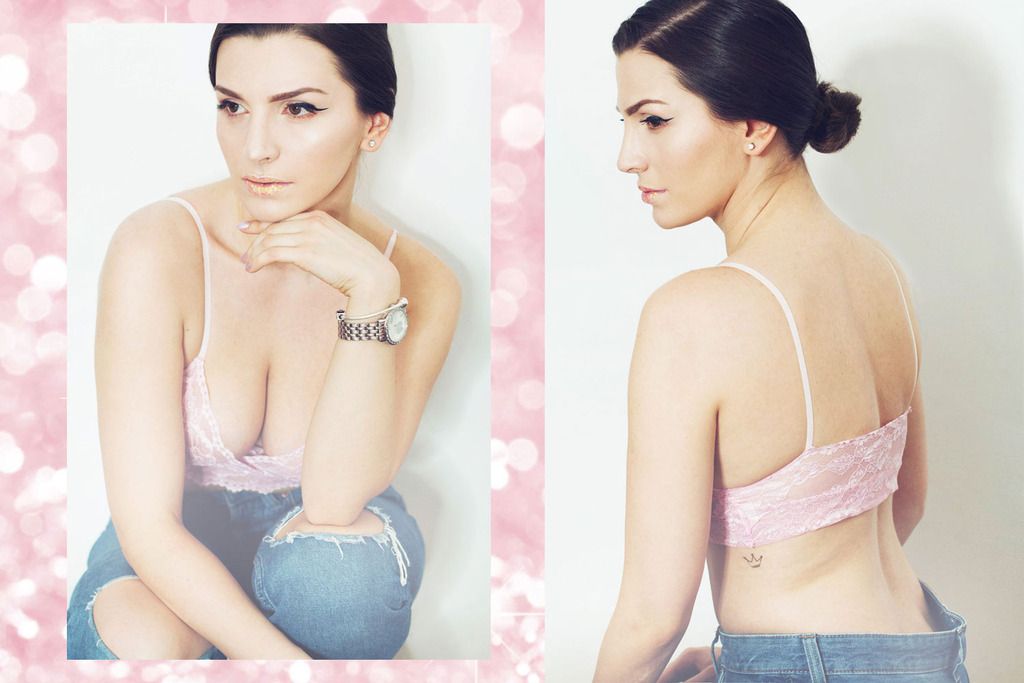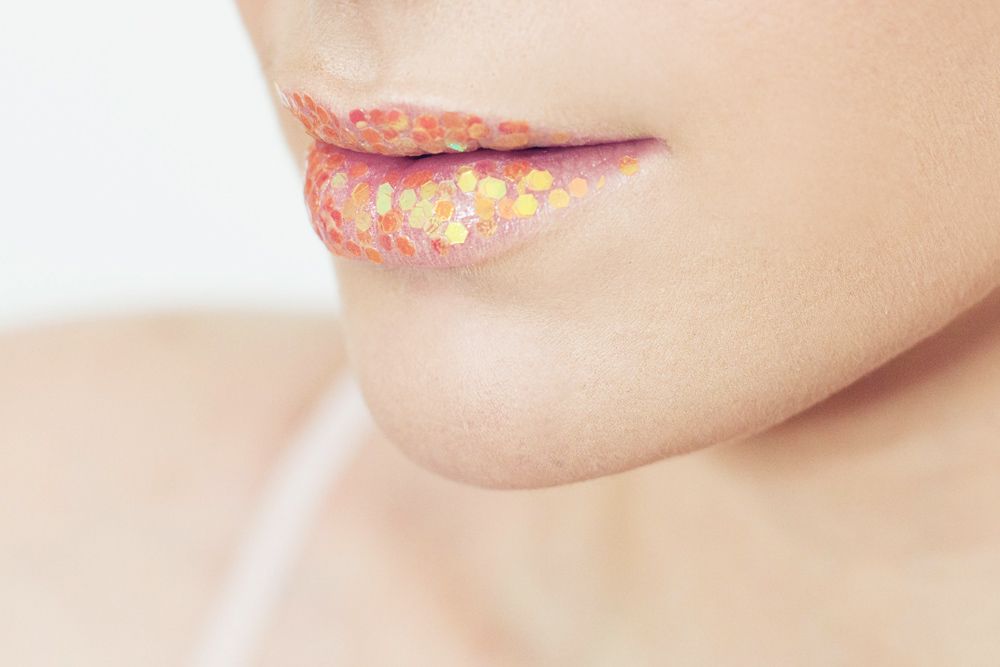 The credit for the makeup goes to my dearest friend, influencer and MUA, Denisa Sima M. 🙂