I got married and this is what I learned
As you may have noticed,  I've been absent lately and Oana was the one trying to keep things active around here. I have an excuse though, and it's a good one because I was very busy organizing my wedding. It proved to be waaaay more demanding than I originally thought. Some decisions such as choosing the song for the first dance, the service providers, location or floral arrangements to which you add a full time job drained all my energy and I didn't have the time to share with you guys what's going on with me.
But now, after so much chaos and a honeymoon which you will read all about in a future article, I returned with words of wisdom regarding weddings, things that I have learned the hard way, and that I hope will be useful to you in case you don't want to hire wedding planner. Personally, I preferred taking care of everything myself because I wanted to be sure it all comes out perfect (maybe I'm a little control freak … maaaybe: D).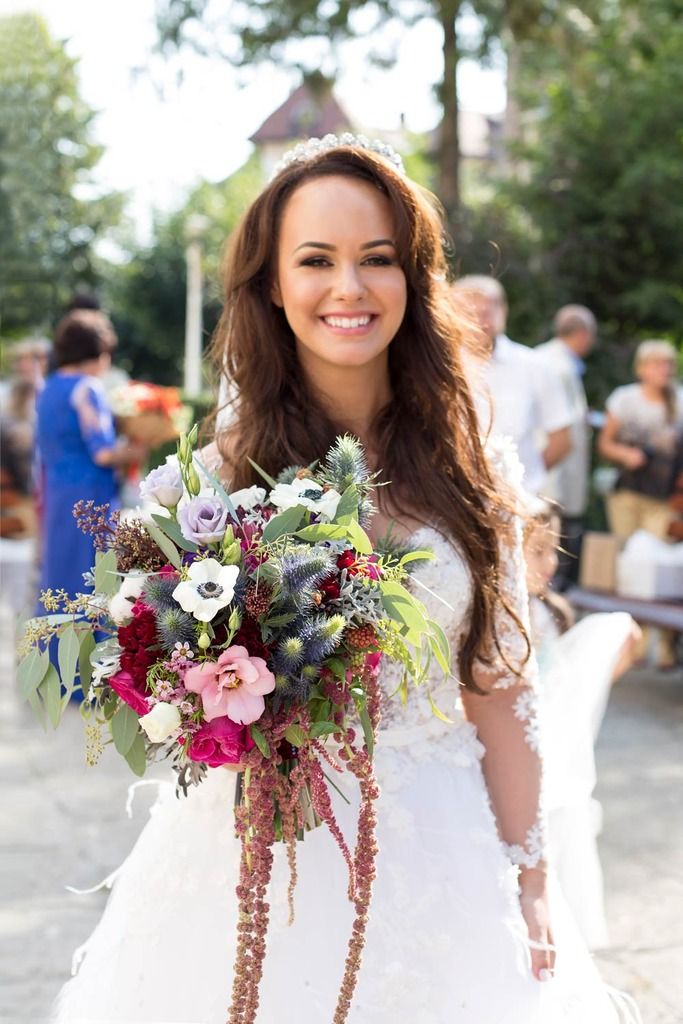 Things to consider when you plan your wedding
Establish an estimative budget. It's not fun but definitely necessary. If you don't want your expenses all cluttered up, paying for something every month is the perfect way to avoid it happening.
Download a wedding application on your phone. I used The Knot and it really helped me to organize everything a lot better. Depending on the event's date, the application automatically generates a list of things you should do and a timetable to suggest the best time to do them until the wedding. You can also find useful tips about how to choose the photographer, videographer, location or color schemes for the salon. I recommend it, really!
Invest in memories. After the wedding is over, all that's left are the stories, captured in pictures or video. So don't compromise the quality and make sure you work with professionals in the field, people passionate about their work that can capture your love story best. It's worth every penny! (PS: I get the official photos in December and will definitely share them with you in a special post.)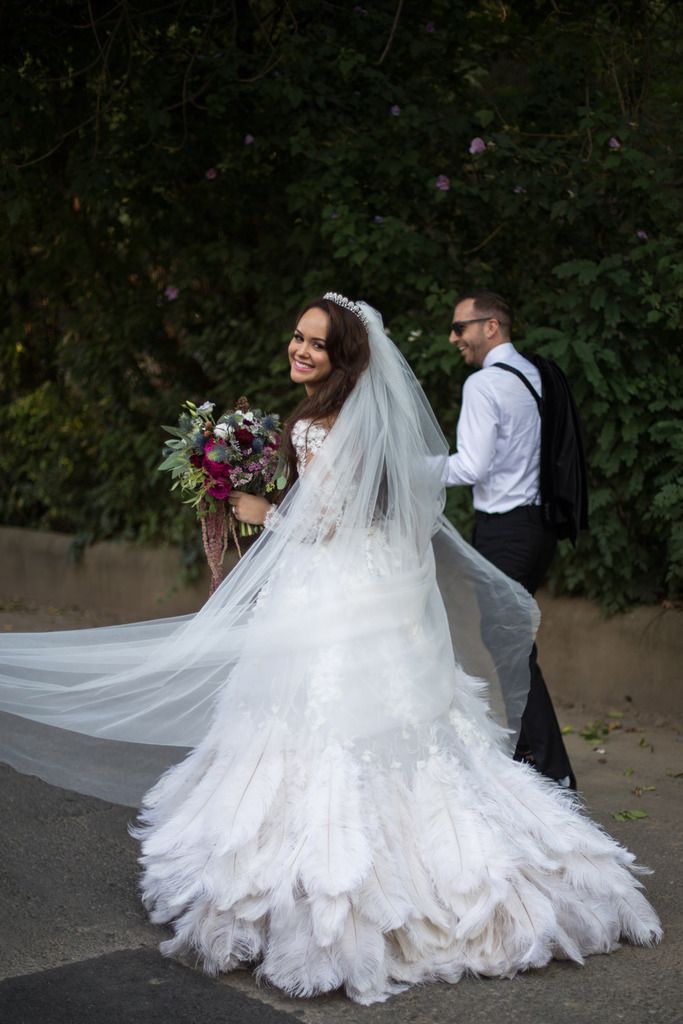 Comfort is important! Take your mind off dizzying heeled shoes from Badgley Misckha, Manolo or other famous brands and buy yourself a pair of dance shoes. They are not the most fashionable and appealing but trust my word that they will be your best friend for the night. Funny story: after 4 hours on 12 cm heels, I changed into my Bensimons and had the intention to keep them on for the rest of the night. I felt so good and I did not think there could be anything more comfortable than a pair of sneakers. But right before the first dance moment I had to put my dance shoes on so I won't step on my dress. All I can say is they were absolutely brilliant! They are the most comfortable shoes I ever had. I was so thrilled that I kept them on till 7 AM! 😀
Don't leave the dress decision on the last minute! Like any bride, you probably want the perfect dress. My advice is to do a really serious research for 2 or 3 months. Look at as many pictures of wedding dresses or evening dresses you can. Pinterest and Instagram are the best source. Save what you like. Then look again at the pictures and try to find a common ground. Then go and try on as many designs and styles. This way you can see what style fits you best or what shade of white is best for your skin. In case you want to make your dress on demand, mentally get ready for the rollercoaster which involves crying sometimes and sleepless nights. I speak from experience! It took a while till my dress started to resemble what i actually had in mind. At some point I panicked so hard that I even started thinking about backup solutions. If you start down this road, you have to choose someone with experience and with really good skills. Have an open and honest communication and tell her exactly what you like and dislike. Don't hesitate to analyse all the details, that's what brides do lol. Also, be patient and wait until 2 or 3 fittings until you decide the dress is no good and want to postpone the wedding. :))
For me it was really hard to pick my dream dress. Working in fashion really makes it 10 times harder, I get to see all the new collections, from ready to wear, bridal to haute couture. I'm not that easy to impress and I really wanted the WOW factor in a princess dress. I couldn't find something that I liked 100% so I started to save all the dresses that had a detail that I liked. That's how I designed my dress from pieces. But the though part was finding somebody that could actually make it real. After a lot of research I finally found it! And i want to thank Atelier Victor Marina for all the patience and for fulfilling this dream.
You can organize the Candy bar on your won. It's not hard at all. After sending e-mails to various known and lesser known companies, we decided to make our own candy-bar (after a friend's suggestion… Thanks, Alina!). We chose our favorite cookies and sweets from our favorite spots and the result was delicious!
Last but not least, don't be disappointed by the friends who although confirmed their presence,tell you (or not) that they're not showing up in the last minute. Better appreciate those who chose to be with you on your special day. Don't let emotions overwhelm you and always keep a smile on your face (you'll definitely look better in photos lol).Don't hesitate to send me a message for any question you may have. I have this huge file with all the info one could need on wedding planning, including lists of photographers, venues, suppliers and so on. J