There must be a story
I like clothes that inspire me. Clothes than can easily make me build up a story in my head. I think those are the clothes that fit me best. That fit YOU best! The way we dress is a reflection of ourselves and that's how other perceive us. First impressions always count, right?
When we met up to do a street style last week, we had a totally different idea about what we're gonna wear and where we're gonna go… But things kinda got a different twist than expected. We decided to play with these fringed outfits instead. Totally random.
So this is what came out of it. This is our story about good and evil. And how each one of us has to fight an inside battle between them two at times. Enjoy!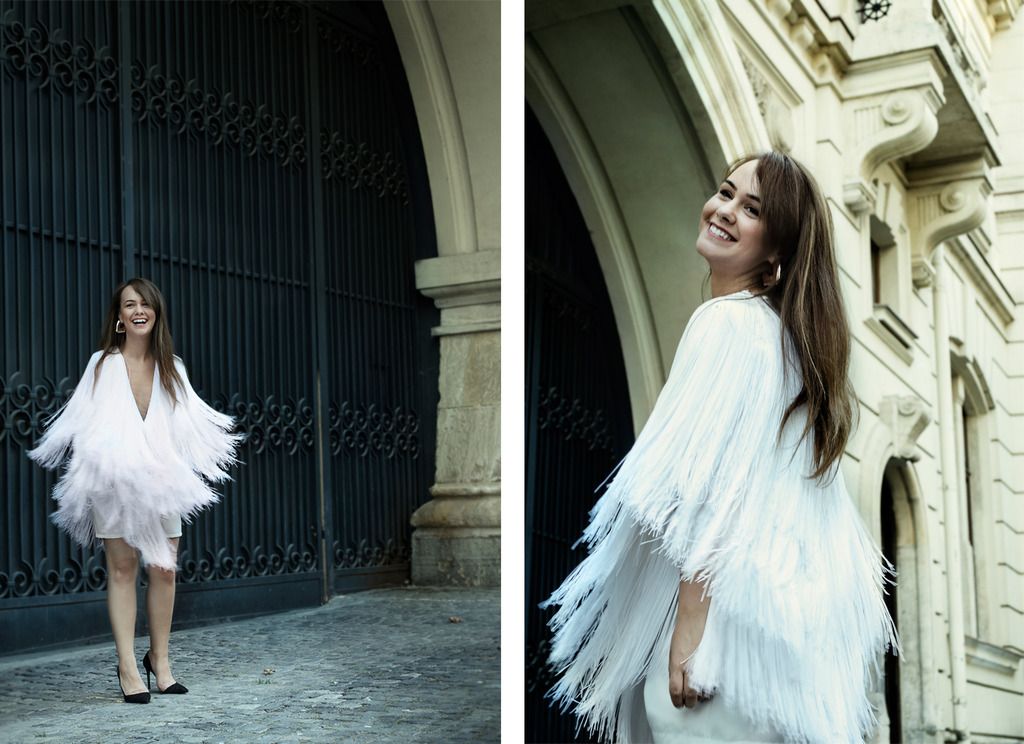 We were wearing:
MANURI "Rock 'N 'Rolla" fringed lace mini dress
MANURI "Patti" fringed satin jumpsuit
Photo Credit: