When art meets fashion
Today we're gonna talk about Argo by Andreea Buga.
There are a lot of things to say but let's start with this:  Argo is not just a brand! Argo is a brand that has a special purpose – to raise awareness of forgotten artists. In order to reach this purpose and raise the interest of young people towards art, Andreea started a project that involves clothing design.
These clothes are anything but ordinary, they have a story! As a matter of fact, they're actually a work of art themselves.
I remember when I first met Andreea, about one year ago. We had a business meeting and that's when I found out the story behind Argo and I was fascinated. The result? I ended up falling in love with a silk bomber jacket printed with Alma Redlinger's art. And yes, that story had a happy ending in case you're wondering– the jacket is right here, hanging in my closet lol.
This year, her new collection revealed the work of another great artist, Eva Cerbu. The launching, at The National Peasant Museum was was a real success. The collection is called "Carousel" and I absolutely love the colourful prints and the mix of different textures.
While shooting this street style, people actually stopped to compliment our clothes or ask  "where are the beautiful clothes from".  Even a guy asked us if the clothes we.re wearing are designed by Argo. Awesome, right?  Guess it's mission accomplished!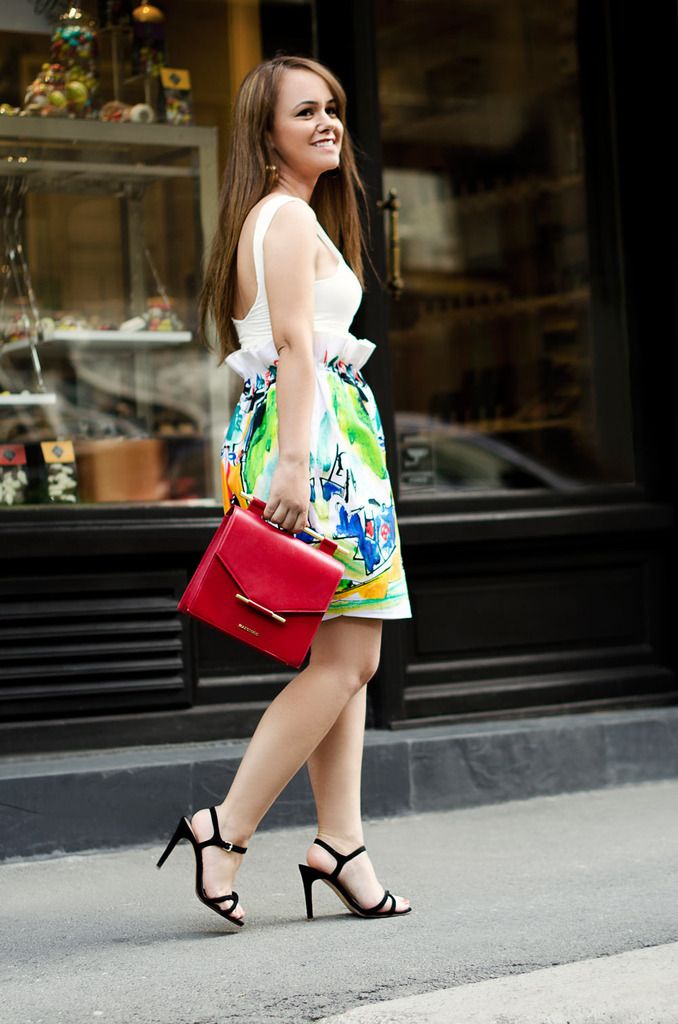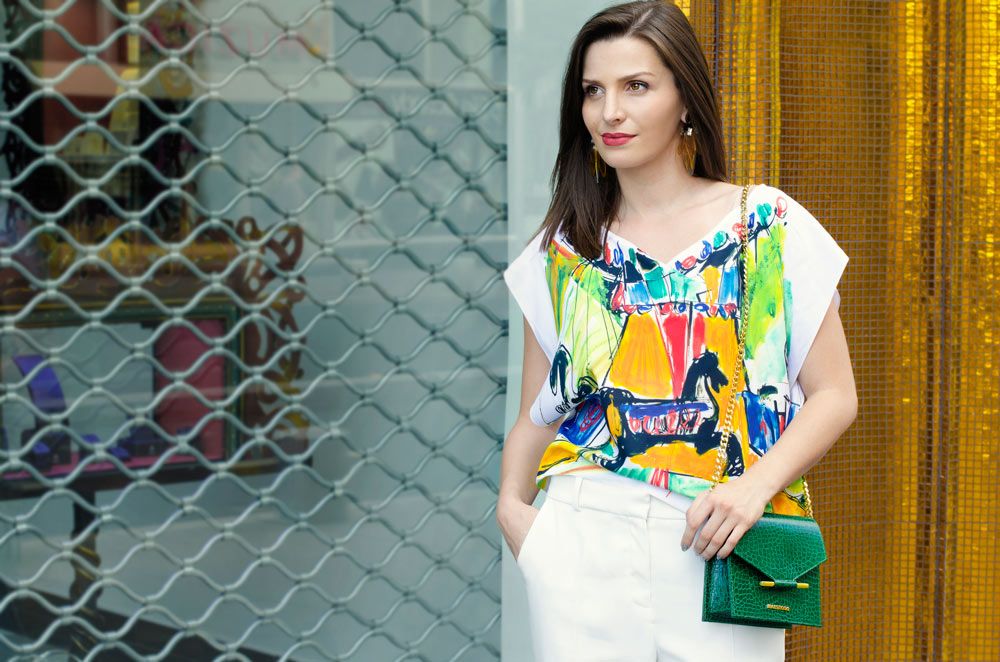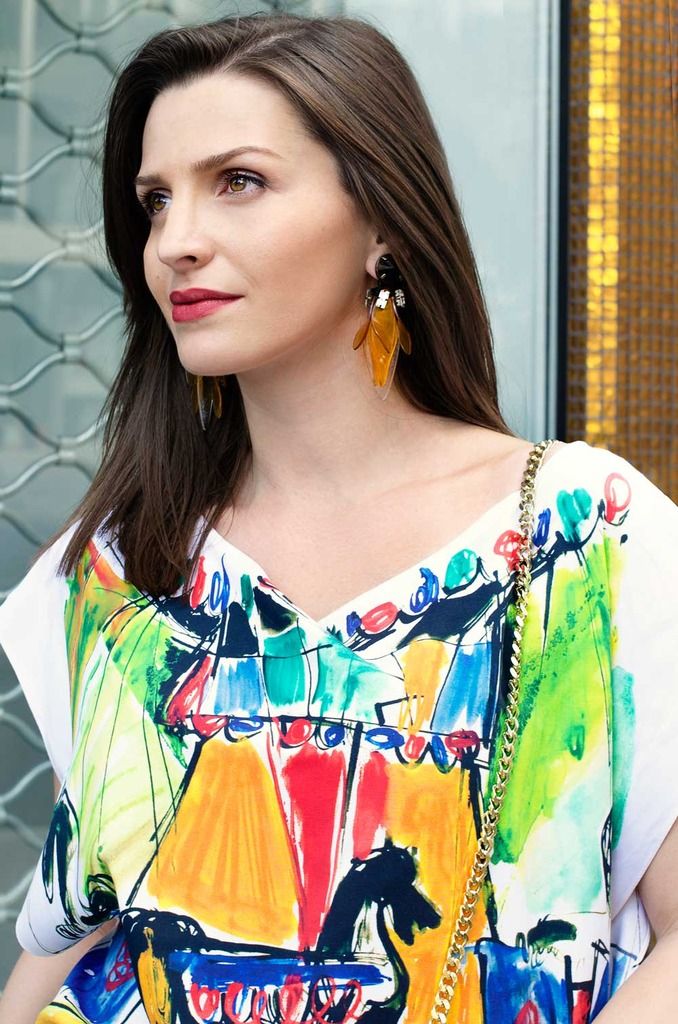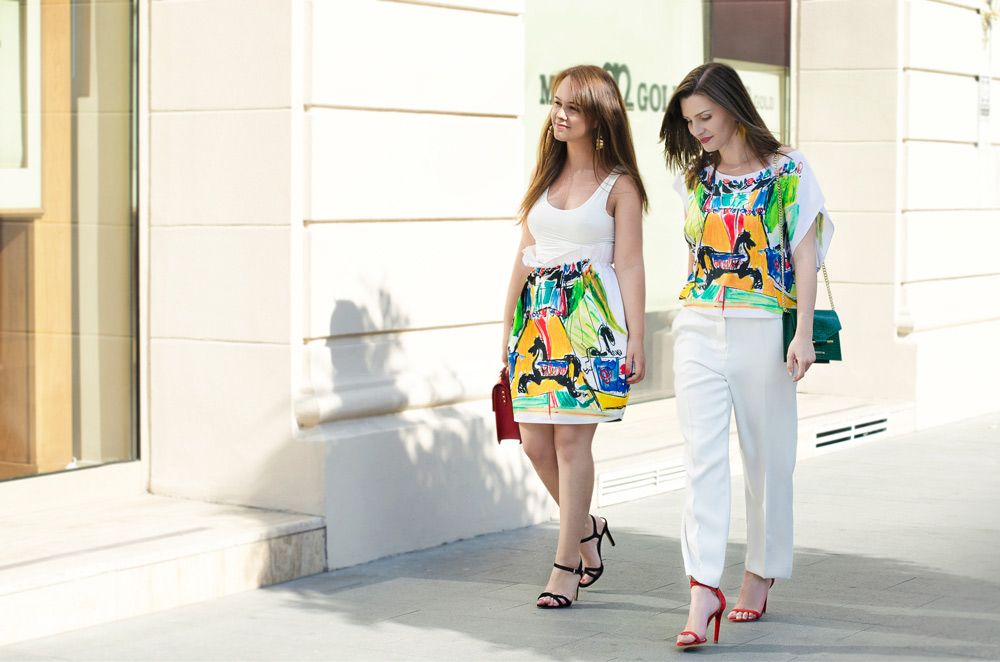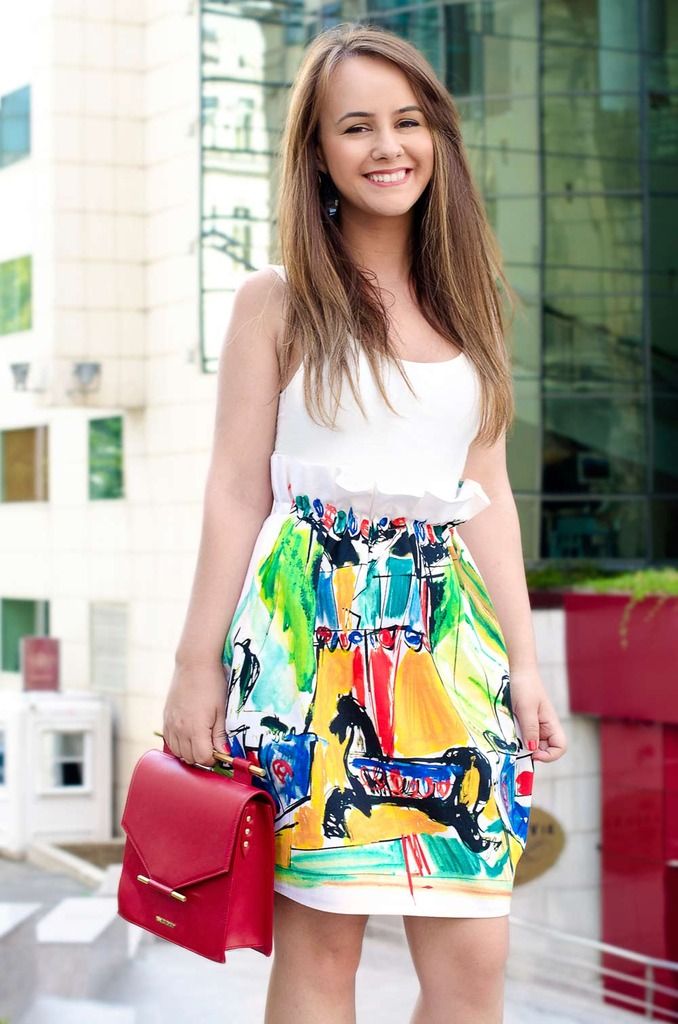 We were wearing:
Argo by Andreea Buga Merry Go Round Blouse
Mango Trousers
Mango Sandals
Photos by SIMONA PANDELE